The route of the 15th Telekom Night Run has an official World Athletics certificate.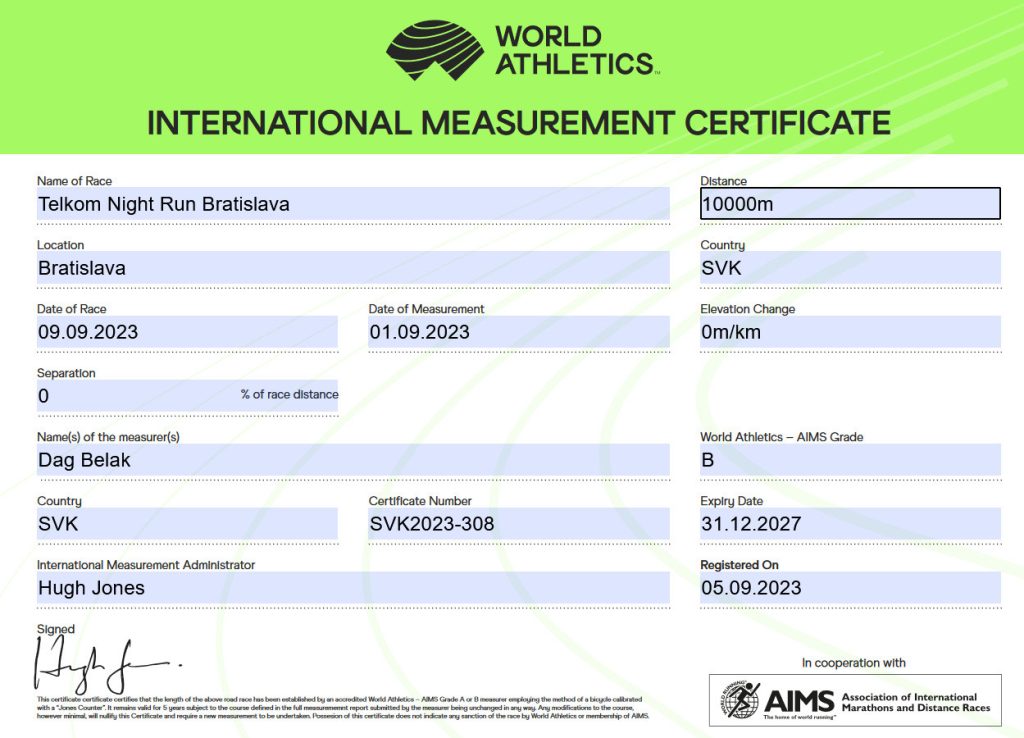 Compared to the last year, the route is 95% the same, but we would like to draw your attention to some minor changes that have occurred. Our goal was to slightly speed up the route, but unfortunately, due to the ongoing repairs to the tram track near Reduta, we had limited options.
After the start, at approximately 600 meters, you will reach Šafárikovo Square, where you will need to run within lanes reserved for vehicles and trams. Between Šafárikovo Square and Most SNP (Bridge SNP), there are two new bike lanes separated from the road for cars by concrete curbs. During the Telekom Night Run, please run outside of these bike lanes to avoid colliding with the curbs and causing unwanted collisions. We kindly ask you not to enter the bike lanes at any point along this part of route.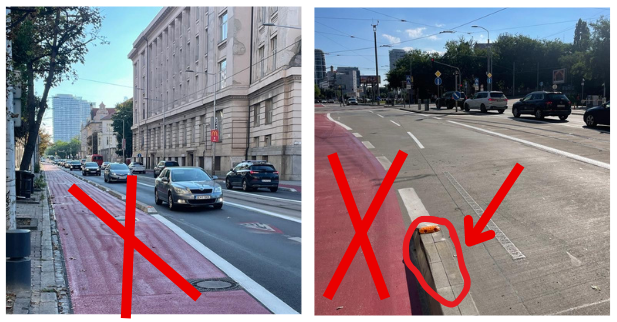 When descending from Námestie SNP (Square), we will turn right into the city center and pedestrian zone near the "post" building. Then, we will cross Uršulínska Street and arrive at Primaciálne Square. In the past, we continued all the way to Stará Tržnica, but due to the reconstruction of the store Dunaj and construction work affecting the tram tracks, this is not possible this year.
Due to the mentioned track repairs on Mostová Street, the route will have a turnaround near the Reduta building. Shortly after that, at E. Suchoň Square, there will be the handover point for the Mattoni Couple Run (the first runner will also receive a medal and refreshments at the handover point).
The refreshment station is now located on Jesenského Street; previously, it was on Vajanského Nábrežie. As you exit Štúrova Street near PFUK (faculty), you will run a few tens of meters along Vajanského Nábrežie, then turn around and run onto the Old Bridge. We have slightly adjusted the starting point of the ascent to make it better for runners.
The final section in Janko Kráľ Park (Sad Janka Kráľa) and the finish at Eurovea remain unchanged. We believe you will have a great run on this route. We have a certified 10-kilometer course for you with plenty of spectators along the way, plus 5 music stages and additional lighting effects.
You simply have to enjoy the Telekom Night Run 2023!