ČSOB Bratislava Marathon 2023 is coming in the spirit of stories 😊
The medals, which we will be happy to hang around your neck on the weekend of April 1 and 2, also have their own story 🏅
When creating the visuals of the medals, we tried to start from the design of the entire event. The dominant that features on all medals is the iconic symbol of Bratislava – the UFO tower and the SNP Bridge. Tourists often remember the "UFO" 🛸

We also transferred the design of the event to merch and finisher t-shirts, which will also remind you of the city you ran in 🏃‍♀️
We divided the medals by disciplines:
– Marathon: the gold marathon medal is the largest and most massive, the ribbon will also be the widest. Why golden, you ask? Many runners consider the marathon to be their running dream/goal. It is our main discipline, so we wanted to visually distinguish the marathon from other medals.
For the successful participants of the marathon distance, there will be another reward waiting at the finish line – a functional T-shirt from the sports brand New Balance Slovakia.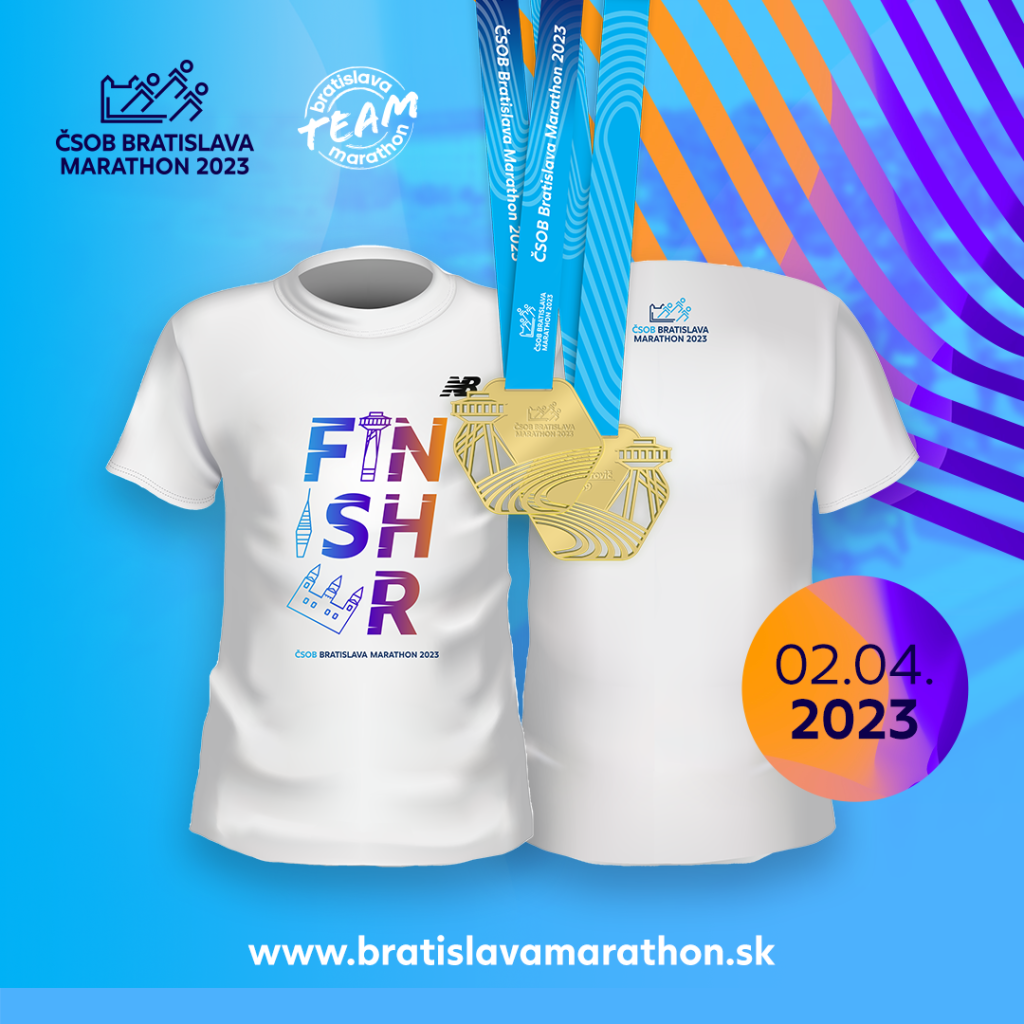 – Half-marathon, 10 km run, minimarathon and relays: a shiny silver medal, the one for half marathoners is smaller in size than the marathon and larger than the medals for other disciplines.
Half marathoners will get the finisher t-shirt, too. It is tuned to the blue color.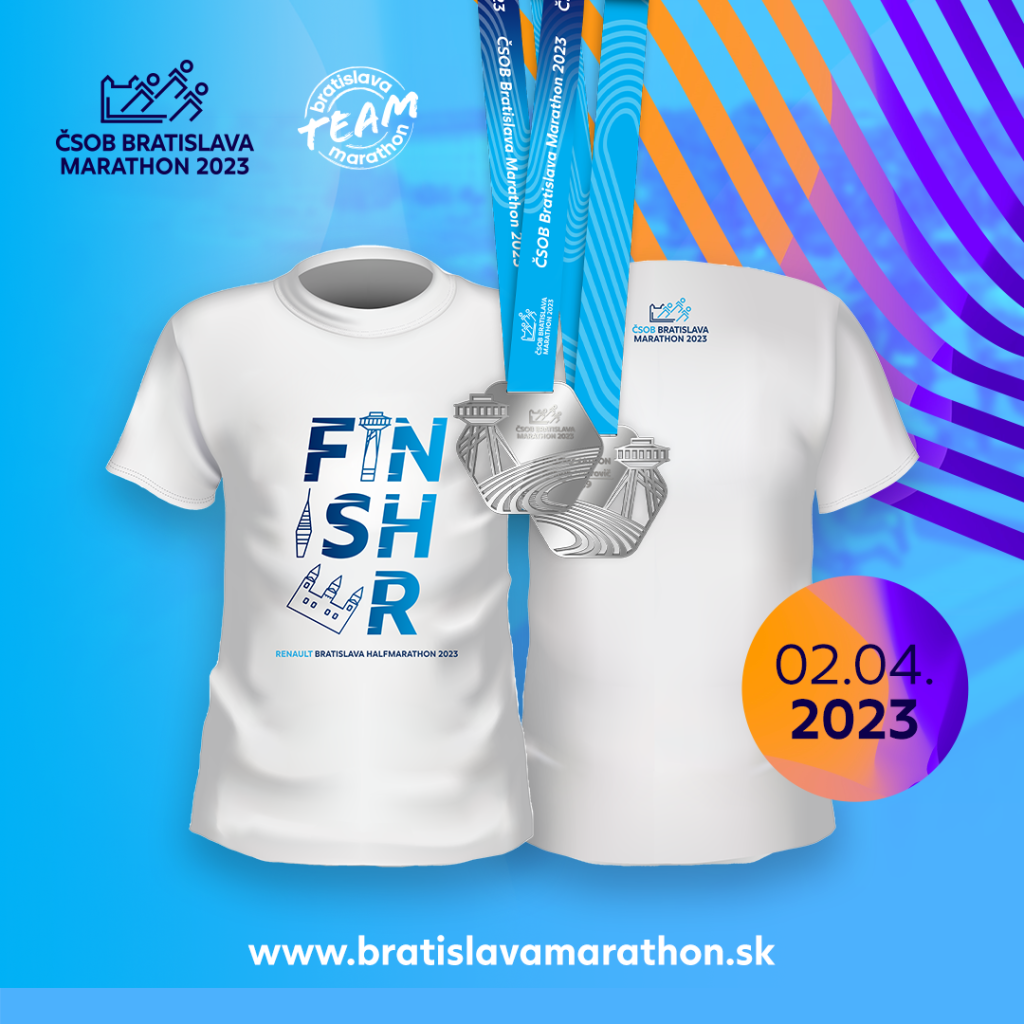 – Kid´s runs: playful colored medal, just like our smallest runners 🧒. Each registered kid will receive a T-shirt and a backpack together with the starting number.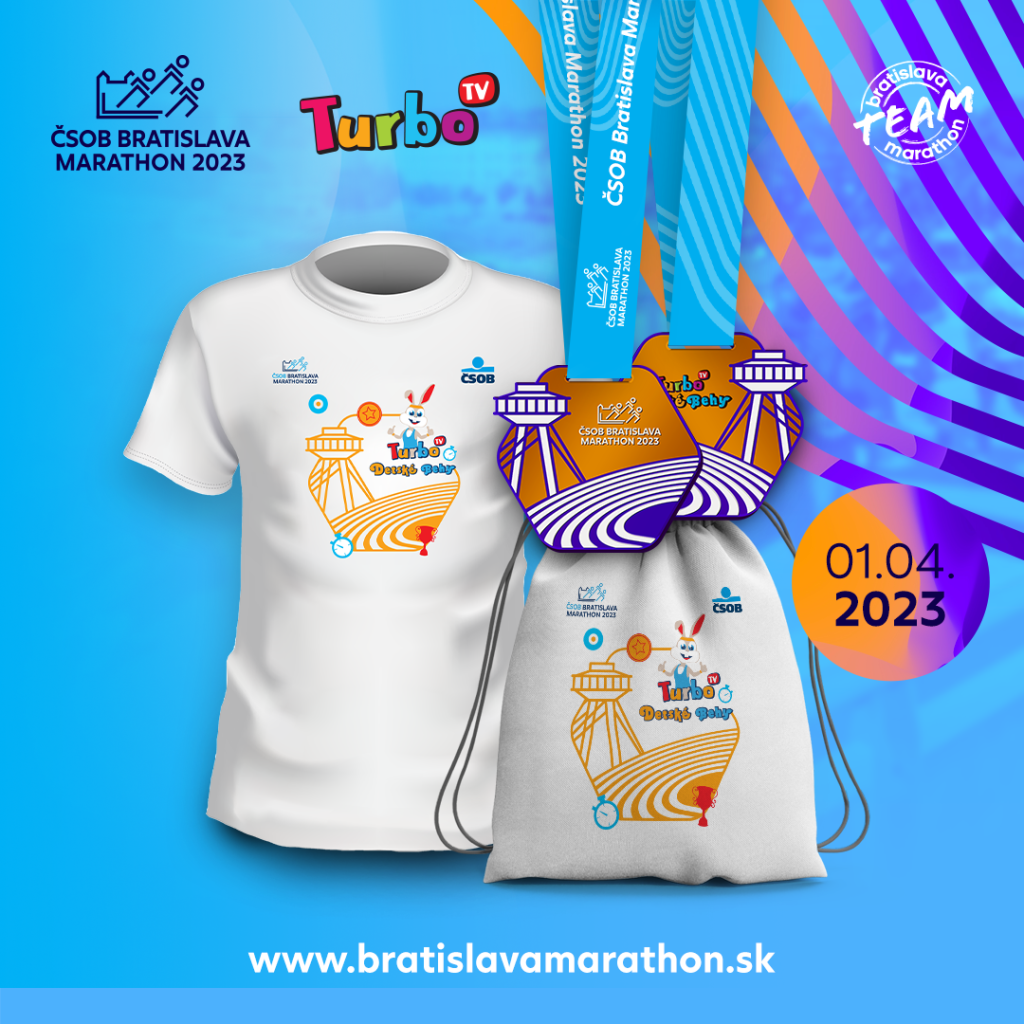 The name of the discipline or "hobby races" for minimarathon, 10 km run or relays, will be engraved on the other side of the medal. This year too, you will have the opportunity to have your name and the time achieved engraved on the medal as a souvenir 🏅
New! We are preparing a unique stand for your medal, which will be available for purchase in limited quantities at the event! 🤩